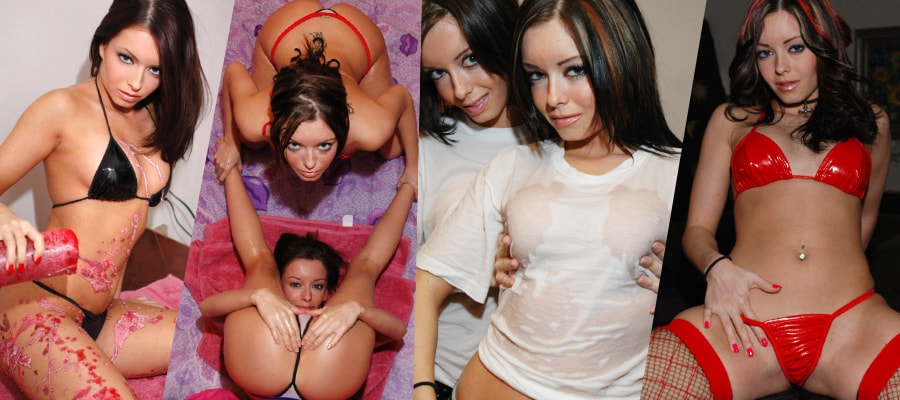 This is a complete siterip featuring all videos and high resolution pictures of the lovely twin models Taylor Twins. Some men have a twin fantasy, then this siterip is definitely for you! It's very rare that twins want to do sexy stuff together like this

Snippet from Taylor Twins official website:
Hi there! We're Missy and Mandee Taylor, identical twin sisters! Taking pictures together and internet modeling like this is so new and exciting to us! We've always wanted to do something together and show off the fact that we're twins, since twins are kind of rare, right? We can already tell it's going to be a lot of fun! We met Nikki out and about one night, she mentioned Phil-flash, and not too long after that night, *Bam!* there are the Taylor Twins, half naked, in front of Phil's camera! We both want to go back to school soon. "I'm interested in becoming a vet, or interior design." -Missy "And I'm interested in cosmetology and business, I want to open a salon one day." -Mandee It'll all happen soon enough! We can't believe our site is finally up and running, and we hope you all really enjoy it! Here comes the tour guys! ::Kisses:: Missy & Mandee
In total there's 10861 high res pictures and 85 videos with the sexy twin models Taylor Twins in this siterip! Nikki Sims aka nextdoornikki makes an appearance in some of this stuff too!
As always happy downloading and enjoy

/ Size 10.3GB