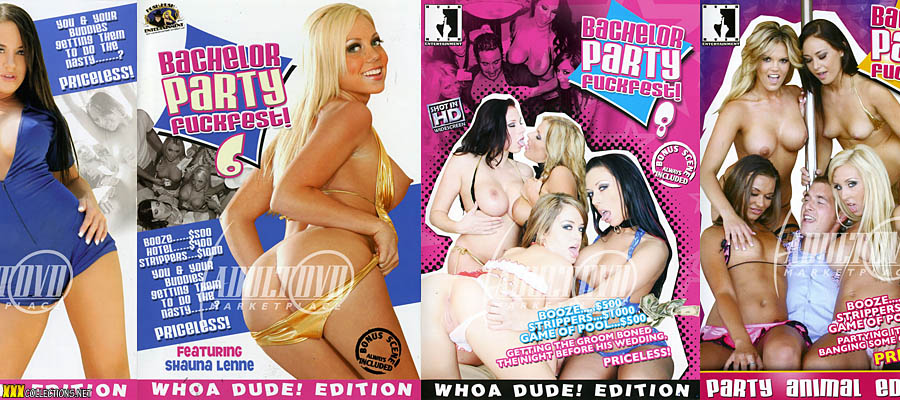 This is megapack contains all 9 installments of Bachelor Party Fuckfest, a fantastic series by Hush Hush Entertainment that ran between 2006 and 2008.
The plot of this series is guys having bachelor parties where they get a bunch of whores and fuck them. One last ride for the soon to be married man. These sluts suck cock and get fucked in various positions including missionary, cowgirl, reverse cowgirl and doggystyle. Some of the girls also get fucked in the ass. Sex is generally 1on1 or 2on2. Each movie shows one party each where it often cuts between different locations within the same party showing girls getting fucked. Sometimes girls get fucked at the same time in the same room and the camera just goes back and forth. Scenes generally end with facials.
As always check the preview images below for a better idea of the content you're downloading, we hope you enjoy!

/ Size 15.5GB