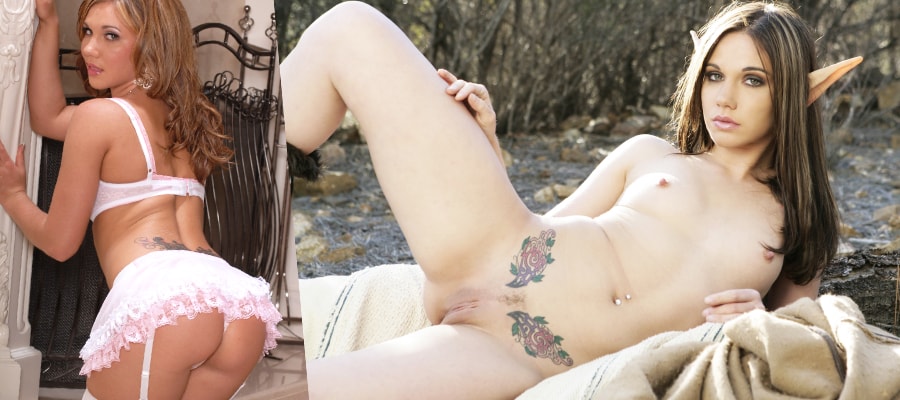 Who's Dakoda? Well she didn't do that many porn movies but man she is adorable! This little wicked cutie started shooting porn because her boyfriend cheated on her.
Like many other pornstar stories Dakoda Brookes (real name Raeven Dawn Harris) had no plans on going into porn at the age of 18, but when she caught her boyfriend cheating on her she got mad and wanted him to be jealous at what he lost and can't have anymore. Dakoda Brookes is a beautiful natural nextdoor looking girl with a bubbly personality, she does most dirty things us perverts are into and she's so innocent.
Dakoda Brookes has a really strange relationship with her family, there's a famous video clip on the web where she calls her grandmother while getting ass fucked in a behind the scenes part of a porno, not many has a relationship like that with your grand parents, only in the south

Dakoda isn't in porn any longer, some lucky guy probably put a ring on her finger. This collection features over 60 photo sets with the lovely Dakoda Brookes, i'll be posting a video collection at a later point.
/ Size 1.79GB