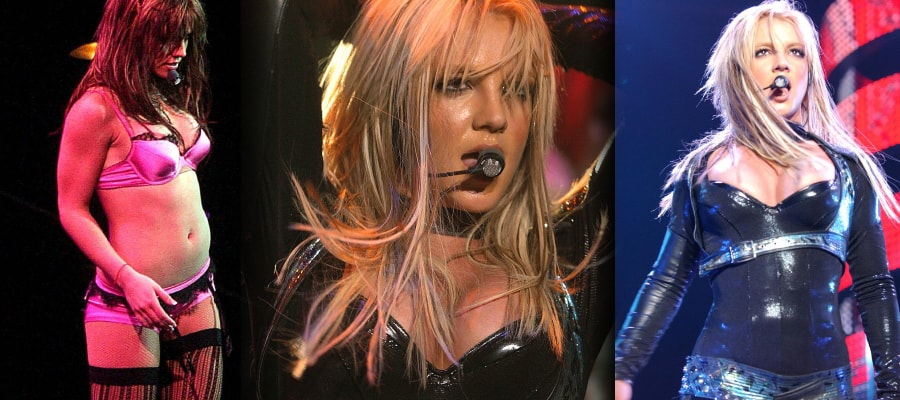 Who doesn't like Britney Spears in her prime wearing a black latex catsuit? This is probably my favorite tour, i seeing her in that outfit for the first time, damn. I love her thick body in this one, the way a woman should look with a little meat on her bone, absolutely fantastic.
Sometimes a sexy babe in a sexy outfit dancing is to prefer over porn, at least for me. Britney has always been a true favorite, her sex appeal is unquestionable and especially when she was in her prime it was absolutely amazing, it's no wonder she sold out arenas, people talk about the music but i think we all know the underlying reason to why she's so popular

Britney Spears wears a catsuit like no other :|~~~~
Recorded in 1080p from Miami and Lisbon, it's a damn shame no one recorded the other parts of her tour in HD. There's probably someone out there with the footage sitting on it. I'm also looking for footage with Britney Spears from Woodstock in high quality, there's a really shit quality rip floating around that is zero interest to me, i know there's good ones somewhere but it's very rare.
If you by any chance is sitting on rare Britney stuff and read this please consider free vip access or at least contact me and we can talk about what you want.
Have fun watching the incredible sexy Britney Spears in her prime, i've lost count how many times i've dropped a load to celebrate her greatness as an alpha female.
/ Size 5.17GB