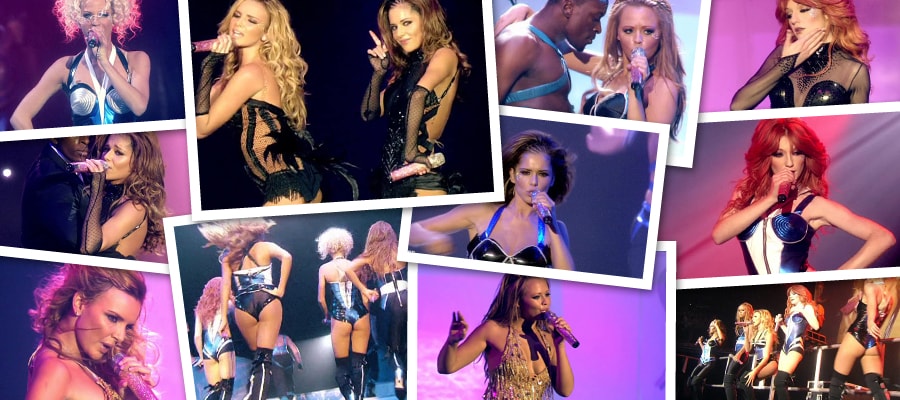 The gorgeous babes from the pop group Girls Aloud perform live in london their Tangled Up Tour year 2008, released on blu-ray and now ripped into split scenes by yours truly!
This is one of my favorite Girls Aloud live concerts, all the girls look absolutely beautiful and the outfits are hot, i especially love black leather and the shiny futuristic sci-fi outfits of course

Absolutely love the way Cheryl Cole and Sarah Harding look in those shiny skin tight latex outfits, damn!
I've split this concert up into sections per song so you can keep the ones you prefer and throw away the rest if you feel like that, enjoy this great sexy live performance!
/ Size 6.75GB