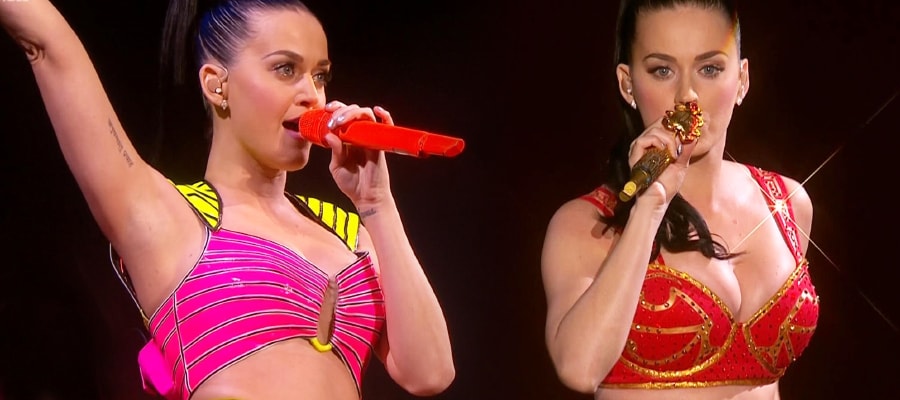 Katheryn Elizabeth "Katy" Hudson (born October 25, 1984), better known by her stage name Katy Perry, is an American singer, songwriter, and actress. She grew up in Santa Barbara, California. This is a full release of Katy Perry's recent appearance on BBC doing a full set of tracks in various sexy outfits shot in 1080 high definition.
Watch Katy Perry perform her music in various sexy outfits on stage in this high definition 1080p release. I've split it up into song parts so you can keep whatever songs / outfits you like and throw away the rest.
That dark horse performance is hot, them boobies are huge

enjoy!
/ Size 3.16GB