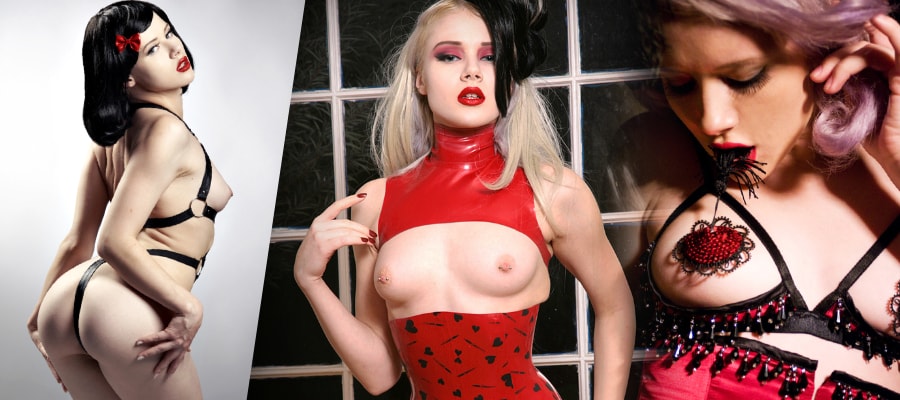 Miss Mosh is a gorgeous fetish model that has been featured in several magazines and on various websites through out the internet.
I first caught a glimpse of her browsing for sexy girls in shiny outfits. She's a very cute small girl that loves to dress up naughty, she's a dancer i believe and she does burlesque shows in real life. I would love to go see one of those shows, i hear they are quiet hot and the dancers only wear tiny bricks over their nipples, sounds like a perfect tease to me

This collection features her entire mosh room website and some sets from other places, exactly 500 photo sets of gorgeous Miss Mosh for you to enjoy.
/ Size 2.57GB