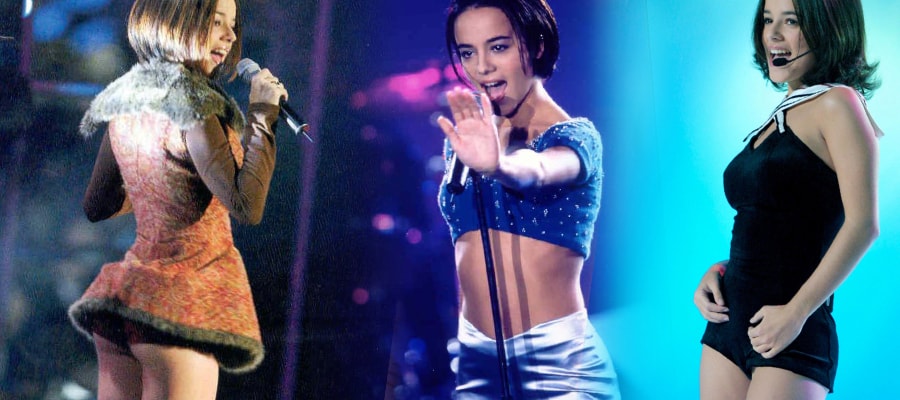 It's Alizee! She's known from her sexy dance moves that were later copied by the character animators at Blizzard Entertainment when they did the night elf female dancing animation. This french babe took the net by storm around 2003 when she was performing "my lolita" and "jen ai marre" on various talk shows in france.
Not sure who came to the idea to market this young girl (aged 15?) with such a sexual image but her Jen Ai Marre performances is legendary and everyone has seen them. You can tell she loves dancing and she's very good at it, she later in life (year 2012) came to win "Dancing With The Stars" which proves the point, she knows what she's doing on the dance floor

Sexy Alizee doing her thing!
This is a collection of high resolution images of Alizee and i've also included my gif animation stash which contains about 60+ alizee animations. Enjoy these Alizee pictures and gif animations, i have a huge collection of her videos coming later.
/ Size 387mb